Sponsoring animals that have been victims of human action is a great way to change the life of a living being and to do your bit for a good cause.
Even so, we at the Zoo of the Pyrenees would like to show our appreciation for your gesture and your efforts to improve the lives of defenceless animals.
Benefits for godmothers and godfathers
Sponsorship Certificate
Personalised certificate with the photo of the animal you have sponsored. You will receive it in digital format by email.
Free Guided Tour
The godparent will be able to come to the zoo to do the Guided Tour completely free of charge for as long as they are the protector of their godchild.
Take advantage of this opportunity to visit the sponsored animal and come with your family or friends so that they can also meet him.
Newsletter of the
«Wild Souls»
You will receive a personal and exclusive invitation to subscribe to the Wild Souls Newsletter.
In the bulletin we will include reports on the sponsored animals so that all godparents are aware of the status of their godchilds.
We also want to create a community of people who fight alongside us against indifference to animal suffering.
Fiscal benefits
If you sponsor an animal for €120 per year, in April of the following year you will be able to deduct 80% on your income tax return in Spain!
In other words: 20% of the 120€ will be paid out of your own pocket (24€) and the rest (96€) will be forgiven by the State for having shown solidarity with a charitable cause.
Your account manager will be able to guide you in this matter. This is a common procedure in Spain.
What does the godparents' money go to?
Nourishment
Each species of animal receives a varied diet as close as possible to its natural diet. They always have access to fresh water.
Interesting:
Predators also receive large bones to clean their teeth or sharpen their beaks naturally.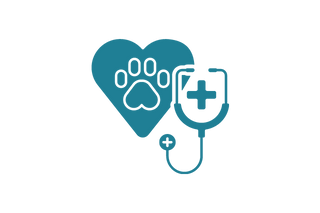 Veterinary care
De-worming.
Daily monitoring of health status.
Welfare monitoring.
Vaccination.
Interventions in case of need.
Exercise and fitness preservation of old and permanently injured animals.
Facilities
Each facility is individually prepared to suit the «disability» of the animal that will inhabit it.
They are spacious and allow the animals the movement necessary to ensure their welfare. They are cleaned and checked daily.
Training
We want the animals to have an entertaining life as close as possible to the reality of life in the wild.
Animals requiring individual attention receive regular training. They learn new things and have to overcome new challenges that we set for them.
How sponsoring animals works
We will not lie to one another:
Your donation will not go exclusively to the animal of your choice. There are many inhabitants of the park who do not enjoy the «Gift of the Hollywood stars». But they too need help. Let's say that the sponsored animal acts as a spokesperson for all the others.
Mammals with an amputated leg.
Single-winged birds.
Animals that are afraid of people and live in the restricted zone.
Old or blind specimens.
Consequently, each animal can have many godmothers and godfathers.
Fees for godmothers and godfathers
To become a godfather or godmother of an animal you have to contribute €120 per year. This amount can be paid in one contribution or divided into 12 monthly instalments.
Payment method
On the page of the animals waiting for you to sponsor them there is a form where you can easily make the payment with your credit card. You can also choose to pay monthly or annually. If you would like to participate with a higher fee or if you prefer another way of making your contribution, please contact us directly.
Telephone and WhatsApp: +34 610 75 02 24
Email: zoopirineu@gmail.com
Unsubscribe
You can of course extend or cancel your contribution at any time with immediate effect by e-mail to zoopirineu@gmail.com.
More than 150 animals are waiting for your help. They are victims of mistreatment and human ignorance. Get involved and make this place a better world for them.